Landscaping Companies Darien, Illinois
At Cut Above Landscaping we understand the importance of having a comfortable outdoor space for your family to enjoy. We have an experienced team of professionals to work with you to create unique landscapes that work with your lifestyle.
We've been working in the industry for over two decades, so we know exactly how to create stylish and practical landscapes. We enjoy helping families in Darien get outdoor spaces that will increase their home's value and give them a place to create memories.
Cut Above understands that no two landscapes are exactly alike, so we work hard to create something unique to you. Our friendly team will provide great service to work with you on sticking to a budget, creating your vision, and reaching your home's full potential.
Landscape Design Services Darien
Cut Above offers exceptional landscape design services to give you the best looking yard in Darien. We can help you transform your landscape and improve the curb appeal of your home. Landscapes are one of the first things people notice when they see your home, take this opportunity to show your personality through landscape design.
At Cut Above Landscaping, we have a variety of different services to create a landscape you'll love, like:
Patios, Outdoor kitchens, Firepits, & Gardens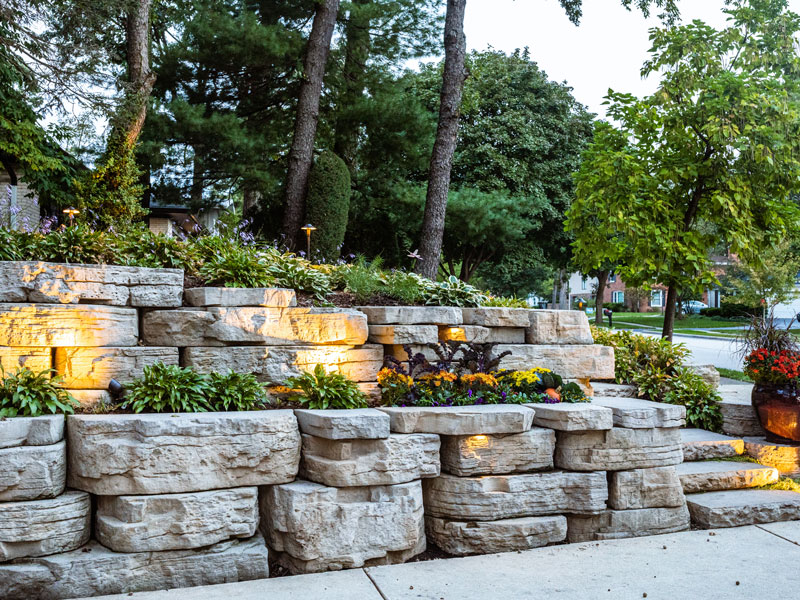 Landscaping Maintenance Darien
Once we help you create your perfect landscape, it's important to have regular maintenance to keep it looking its best. Fortunately, Cut Above Landscaping offers landscape maintenance services that will keep your yard in top shape.
Some of the landscape services you can get with Cut Above are:
Snow plowing and ice management, Spring and fall cleanup, Weed control and maintenance, & Irrigation services

For more information about what we can do for your landscaping needs, contact us here or call us at 630-833-2600.