You may not think so, but winter is the perfect time to try out some new landscaping design ideas. Sure, you could go inside and enjoy a cozy fire and some hot chocolate, but it's really not as fun as adding an outdoor water feature or planting a winter vegetable garden. So if you're looking for landscape ideas that will make your home more beautiful in the winter months (and beyond), keep reading!
Landscaping Ideas To Try This Winter
Add a water feature or fountain
Water fountains are a great way to add interest to your yard and make it more inviting. They can also help cool down your landscape in the summer months, which is especially important if you live in a warm climate year-round.
A water feature will add not only visual appeal but also some soothing sounds that can be enjoyed all year round—not just during warmer weather when most people think about using them as an outdoor amenity. Here at American Gardens, we specialize in installing and maintaining water features that will really add the wow factor to your landscape.
Plant a winter vegetable garden
One of the best ways to enjoy a garden is by planting a winter vegetable garden. It's a good idea because you'll be able to harvest your crops in the summer, and they're great for adding flavor and color to indoor meals during the cold months. If you want to try this type of gardening, here are some things you should keep in mind.
First, decide what kind of vegetables you want to grow. Some common choices include kale and lettuce (both green leafy veggies), carrots (bright orange root veggies), potatoes (starchy tubers), cauliflower/broccoli (white or green heads), and onions (small bulbs).
Next, choose where on your property or balcony space that would be best suited for growing these plants successfully over time. Make sure it has enough sunlight throughout each day too–many veggies need six hours per day at least before starting out as seedlings.
Install an all-weather deck or patio
If you already have a deck or patio, you may want to consider adding an all-weather option. You can still use your existing space in the winter, but it will be more enjoyable if you have a solid foundation for your furniture and other decorations. Plus, if your property is in an area that gets a lot of snow or rain during the colder months (or both), an all-weather option could help prevent damage from erosion as well as provide some insulation from cold temperatures.
If you don't already have either of these structures on your property but are considering adding one this winter, it's best to wait until springtime when there won't be any precipitation falling from above—and the ground beneath them will begin to thaw out again after being frozen over for so long. But if those aren't issues then go ahead and get that deck built!
Add outdoor lighting
The right lighting can make your yard look beautiful and inviting, even in the winter. Add lights around the perimeter of your yard, along trees and bushes, on the house and deck, on stairs, on the walkway to the shed (if you have one), or fence. By strategically placing different types of lights—such as solar-powered ones—you will highlight different parts of your landscape.
Plant winter blooms
If you're looking for a low-maintenance way to add some color to your yard, consider planting winter blooms. Winter blooms are plants that have been bred to have their flowers bloom during the colder months, extending the seasons in which they can thrive and look beautiful.
Some great winter blooms to consider include:
Tulips

Daffodils

Crocus

Violas

Iris
Consider adding evergreens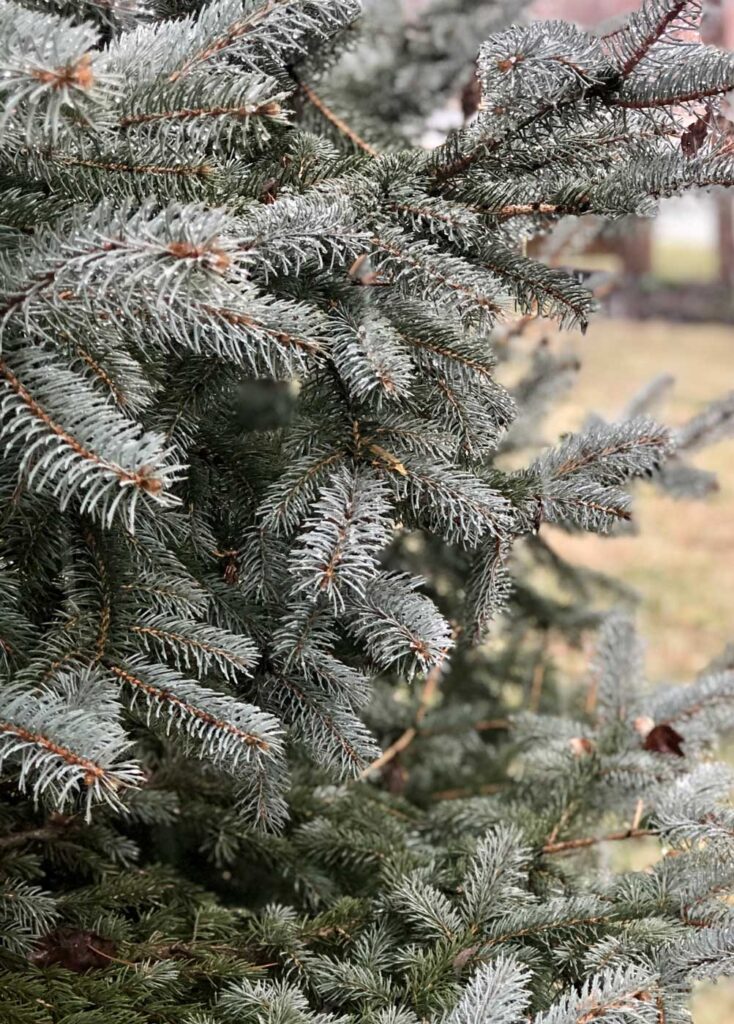 Evergreens are a great choice for winter landscaping. Evergreen trees, shrubs, and plants provide year-round interest and beauty to your landscape. They can be planted in the fall or spring, and if you're looking for something that will add color during winter months, consider adding some evergreens with bright berries like holly or dogwood.
Evergreen trees such as pines look beautiful when planted on their own in groupings or along a property line. The needles of pine are soft to the touch so they won't scratch up lawn furniture on those snowy days when you want to sit outside and enjoy the fresh air!
If you're looking for ways to add some life and beauty to your yard this winter, we hope these landscaping tips have given you some ideas. If you need an extra hand bringing these ideas to life, get in contact with the team at American Gardens.